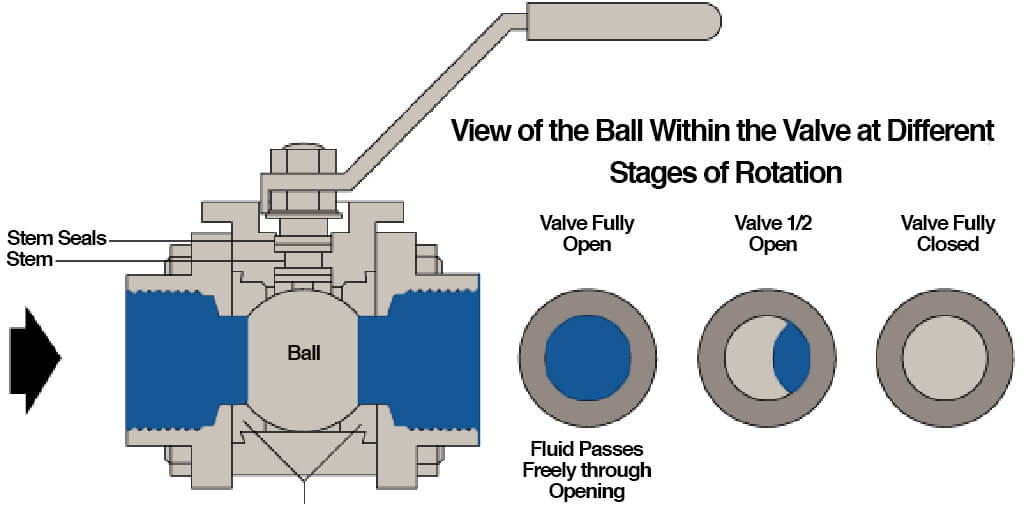 three piece body design at an economical price. The three Piece design with a swing out center section allows for ease of in-line and out-of-line maintenance. Standard valve bodies are investment cast CF8M Stainless Steel or WCB Carbon Steel.
These valves offer quarter turn operation and low operating torque. feature adjustable stem packing, stainless steel safety trigger locking handles and travel stops which limit handle movement to set 90° intervals. heavy duty, high quality stems are internal entry and blowout proof for maximum safety.
Each valve features an integrally cast mounting pad complying with ISO 5211 that provides positive alignment when mounting actuators, gear operators or control accessories.